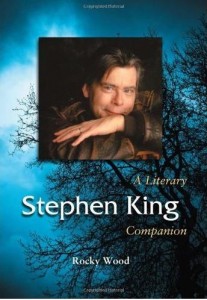 Stephen King: A Literary Companion won the prestigious Bram Stoker Award for Superior Achievement in Non-Fiction from the Horror Writers Association in 2011.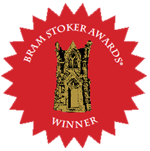 This companion provides a two-part introduction to best-selling author Stephen King, whose enormous popularity over the years has gained him an audience well beyond readers of horror fiction, the genre with which he is most often associated.
Part I considers the reception of King's work, the film adaptations that they gave rise to, the fictional worlds in which most of his tales are set, and the more useful approaches to King's varied corpus.
Part II consists of entries for each series, novel, story, screenplay and even poem, including works never published or produced, as well as characters and settings.
The Table of Contents:
Preface
Section One: Introduction
Reading Stephen King.
The Worlds of Stephen King.
John Coffey, Carrie White and the Mainestream Redemption
King, Shakespeare, Dickens, Twain, Stevenson, Poe and Lovecraft
The Dark Tower – King's Magnum Opus?
Section Two: King Stories, People, Places and Things
Entries presented in Alphabetical Order, covering areas such as:
• King's mainstream fictional works (from Carrie to Full Dark, No Stars), including novels, collections
and short stories
• Unpublished works of fiction
• Major non-fiction works
• Major Characters (eg., Carrie White, John Coffey,Roland Deschain, Jack Torrance)
• Major Worlds/Universes (The Dark Tower, The Stand, King's Maine, etc.)
• Fictional Geography (Castle Rock, Derry, King'sColorado, Mid-World, etc)
• Screen and stage adaptations
• The genesis (origin) of tales, characters andgeographies
• Trivia
Further Reading
Reviews:
Engaging and informative – The Library Journal

I don't think you'd find a more complete index of all things Stephen King. – blogcritics.org

…treasure trove of trivia, biographical tidbits and bibliographical explanations…- Rue Morgue

…marvelous…excellent…highly recommended. – Monster Librarian
Links to purchase:
eBook: