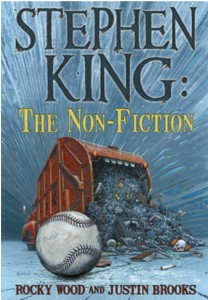 Stephen King: The Non-Fiction is out of print and only available as an ebook. The book was nominated for a Bram Stoker Award® for Superior Achievement in Non-Fiction by the Horror Writers Association in 2009.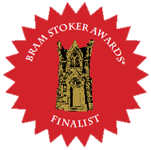 Co-authored with King Bibliographer Justin Brooks Stephen King: The Non Fiction is the first significant review of King's Non-Fiction. Most fans and readers know King has written three non-fiction books and may have noticed his introductions and Author's Notes to his own works, but few know of his hundreds of columns, articles, book reviews and criticism.
In fact, the Authors review over 560 published works of non-fiction (more than a dozen are revealed here for the first time) and a further nine unpublished non-fiction pieces. Full details of these unpublished pieces are revealed for the first time.
Stephen King: The Non-Fiction fills all the gaps, providing significant detail on each of the most significant of these Non-Fiction Works; and a review of every other piece!
Read what King has to say about baseball, politics, popular culture, censorship, writing and an array of autobiographic pieces. Learn about his first foray into professional writing – columns about high school basketball for his local newspaper. Read about the dozens of columns he wrote at University (King's Garbage Truck) and obscure pieces he wrote there, including supporting US troops in Vietnam! Letters to the editor, book reviews and more!
Nine unpublished pieces of non-fiction reviewed in detail, including pieces held in the Restricted Boxes of King's papers at the University of Maine – for the first time anywhere the authors describe these works in detail. What did King think of McDonald's in the 1970s?
Authors Rocky Wood and Justin Brooks spent five years compiling this outstanding reference work, with the assistance of many of the leading King researchers, collectors and 'super-collectors'; and access to Restricted Non-Fiction Works in King's papers at the University of Maine, Orono.
Covering all King's published and known unpublished works, Stephen King: The Non-Fiction reveals for the first time dozens of pieces of non-fiction and their appearances that were previously unknown to King researchers.
If you've ever wanted to know more about King's amazing and often controversial non-fiction, this is the reference work you must have.
Justin Brooks holds a B.S. Degree in Interdisciplinary Social Science. He has been collecting and researching King for 15 years and is the author of the most comprehensive Stephen King bibliography ever compiled, Stephen King: A Primary Bibliography of the World's Most Popular Author(Cemetery Dance, 2008)
Reviews:
For Stephen King: The Non-Fiction, Rocky Wood and Justin Brooks hunted down 500-plus published articles and a handful of manuscripts, from sports writing and a high school newspaper piece on band uniforms to book introductions and controversial Bangor Daily News columns, and compiled them into an impressively weighty tome that any King completist would be thrilled to have on the shelf. –Publishers Weekly
Wood and Brooks are to be commended for undertaking this research effort on behalf of King aficionados. It will, no doubt, prove an invaluable research tool for some, and a pleasurable read for others. –April Gutierrez, greenmanreview.com
Links to purchase:
This book is out of print and can only be purchased as an eBook.
Cemetery Dance – Mobi and epub files: